Welcome to Lansdowne Family Dental – Your Trusted Orthodontist in Ashburn, VA
| | |
| --- | --- |
| Aspect | Key Takeaways |
| Why We Are The Best Orthodontist in Ashburn, VA | Unmatched expertise, cutting-edge technology, personalized care, and a legacy of excellence |
| Orthodontic Solutions | Diverse range including Traditional Braces, Invisalign®, and Early Orthodontic Intervention |
| State-of-the-Art Tech | Advanced diagnostic and treatment tools for precision and comfort |
| Expert Orthodontists | Highly qualified professionals dedicated to personalized care |
| Patient-Centric Approach | Tailored treatment plans, informative consultations, and continuous support |
| Financial Flexibility | Flexible payment plans and assistance with insurance claims |
| Community Commitment | Active engagement in community dental health education and local health initiatives |
| Transformative Impact | Profound positive change in oral health, aesthetics, and self-confidence |
Right here in Ashburn, VA, Lansdowne Family Dental is poised to be your trusted companion on this path. Our well-versed team of orthodontists, buoyed by a tradition of dental excellence, is here to ensure that your orthodontic journey is as comfortable and rewarding as possible.
Understanding Orthodontics
Orthodontics is a specialized branch of dentistry dedicated to correcting misalignments of the teeth and jaws. While braces are the most recognized orthodontic appliance, the field encompasses much more. From Invisalign® aligners to retainers and space maintainers, orthodontics offers a suite of solutions to bring harmony to your bite and aesthetics to your smile. At Lansdowne Family Dental, we demystify orthodontic care, guiding you through the various options available and how they can be tailored to meet your unique needs.
Why We Are The Best Orthodontist in Ashburn, VA?
At Lansdowne Family Dental, we blend a rich legacy of orthodontic expertise with a warm, patient-centered approach.
Our orthodontists are not only proficient in the latest orthodontic techniques but are deeply committed to creating a welcoming and supportive environment.
Our personalized orthodontic plans are designed with your comfort, time, and desired outcomes in mind, ensuring a rewarding experience from consultation to the unveiling of your new smile.
At Lansdowne Family Dental, our orthodontists are the cornerstone of the exemplary care we provide.
Boasting rich educational backgrounds and extensive practical experience, they embody the epitome of dental expertise.
As the premier orthodontist in Ashburn, VA, our team is dedicated to continuous learning, and staying abreast of the latest advancements in orthodontic care to provide you with effective, up-to-date treatment options.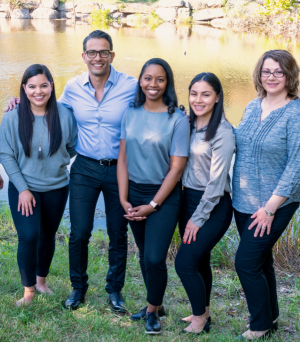 Our Orthodontic Solutions
At Lansdowne Family Dental, we believe a beautiful smile is a gateway to a lifetime of self-assurance and positive first impressions. As the best orthodontist in Ashburn, VA,
We offer a range of orthodontic solutions including:
Traditional Braces
Early Orthodontic Intervention
Our seasoned orthodontists are here to guide you through the process, ensuring a comfortable and effective treatment journey.
A Look at Our State-of-the-Art Technology
In our commitment to providing superior orthodontic care, we continually invest in the latest dental technology. Our state-of-the-art facility in Ashburn, VA, is equipped with cutting-edge diagnostic and treatment tools that ensure precision, comfort, and expedited treatment times.
| | |
| --- | --- |
| Technology | Benefits |
| Digital X-rays | Enhanced precision and lower radiation |
| 3D Imaging | Comprehensive view of teeth and jaw structure |
| Advanced Orthodontic Software | Customized treatment planning |
As the best orthodontist in Ashburn, VA, the technology we employ not only enhances the treatment experience but also the outcomes, helping you achieve that perfect smile with ease and in less time.
Our Orthodontic Treatment Process
The orthodontic treatment comprises three main stages:
Initial Consultation: Understanding your orthodontic needs.
Active Treatment Phase: Implementation of the treatment plan.
Retention Phase: Ensuring long-term results post-treatment.
We're with you at every step. Our team is dedicated to ensuring you're well-informed, comfortable, and excited about the progress at each phase of the treatment.
As the leading orthodontist in Ashburn, VA, our goal is to make the path to your perfect smile an enjoyable and rewarding experience.
What Sets Us Apart From Our Competitors?
Choosing Lansdowne Family Dental is opting for a legacy of excellence, compassionate care, and a community-centric practice.
Unlike other orthodontic practices, we go beyond just straightening teeth.
We believe in building lasting relationships with our patients, understanding their lifestyles, and working together to create orthodontic solutions that fit seamlessly into their lives.
As the best orthodontist in Ashburn, VA, our holistic approach to orthodontic care sets a new standard, ensuring every visit moves you closer to your dream smile.
What to Expect in Your First Visit?
Your first visit to Lansdowne Family Dental is the beginning of a transformative journey. Our team ensures a warm welcome, followed by a thorough orthodontic evaluation.
We discuss your dental history, your orthodontic needs, and the various treatment options available. Our orthodontists take the time to answer any questions you may have, ensuring you leave with a clear understanding of your personalized treatment plan.
As the best orthodontist in Ashburn, VA, we prioritize patient education and informed decision-making, laying the foundation for a successful orthodontic journey.
At Lansdowne Family Dental, we believe that financial constraints should never be a barrier to achieving a beautiful smile.
As the top orthodontist in Ashburn, VA, We offer:
A variety of payment plans
Assistance with insurance claims processing
A transparent pricing structure with no hidden costs
Our team is here to assist you in understanding your insurance benefits and devising a payment plan that suits your budget.
The End Result Of The Orthodontic Treatment
A straight smile goes beyond mere aesthetics. It contributes to proper oral function, enhances self-confidence, and fosters a positive self-image. As the leading orthodontist in Ashburn, VA, we take pride in seeing the transformative effects a straight smile brings to our patients' lives, both socially and emotionally.
Addressing Common Orthodontic Concerns
Our experienced orthodontists at Lansdowne Family Dental are equipped to address a wide range of orthodontic concerns. like:
Overbites
Underbites
Spacing Issues
Crowding
We provide tailored treatment plans that target the root cause of the issue, ensuring lasting solutions and a smile you can be proud of.
Our Commitment to Continuing Education and Community Outreach
Our orthodontists' thirst for knowledge doesn't end with their degrees. They are committed to continuous professional development to stay updated with the evolving field of orthodontics. Moreover, we actively engage in community dental health education, underscoring our role as a community-centric practice.
Conclusion
Your journey towards a dazzling smile is just a consultation away. At Lansdowne Family Dental, the best orthodontist in Ashburn, VA, we are excited to be a part of your orthodontic journey. Schedule a consultation today and step into a world where beautiful smiles come to life.
FAQs
How do I know if I need orthodontic treatment?

The need for orthodontic treatment is best determined through a consultation with our experienced orthodontists who can evaluate your teeth alignment and jaw function.

What age is suitable for starting orthodontic treatment?

Orthodontic treatment can be effective at any age, though earlier intervention can often lead to more straightforward treatment.

How long does orthodontic treatment typically take?

The duration of orthodontic treatment varies from person to person, depending on the complexity of the case.

What types of braces are available at Lansdowne Family Dental?

We offer a variety of braces including traditional metal braces, ceramic braces, and Invisalign® aligners.

How can I maintain my oral hygiene during orthodontic treatment?

Regular dental check-ups, brushing, flossing, and following our orthodontists' instructions will help maintain oral hygiene during orthodontic treatment.

What should I do in case of an orthodontic emergency?

In case of an orthodontic emergency, contact our office immediately and we'll guide you on the necessary steps to take.